How do you say "holy crap" in Simmish? Many will laugh at my question, many will have an answer for me. Those who are addicted to any EA game will be happy to hear about the November expansion for The Sims 4, called Cats and Dogs.
Those who have acknowledged their addiction to the franchise (and those who haven't) will notice that something was amiss with The Sims 4. Click To TweetThat "something" was having your own trusty four-legged companion. It looks like it will be only focused on cats and dogs, instead of The Sims 3 Pets version that allowed you to own horses, besides cats and dogs. That one also featured the nifty Werewolf avatar. So far, nothing has been stated about The Sims 4 having another supernatural avatar, like the vampire.
A few fun things to know about the game; you can un-neuter an animal if you mess up your decision. Or maybe you're not ready for Fluffy to have her kittens, so you spay her and then decide not to have her spayed anymore for mating purposes. I like the idea of playing "God", but has this gone too far? Oh, and be sure to bust out the pest control, because fleas are back and are ready to invade your precious furbaby.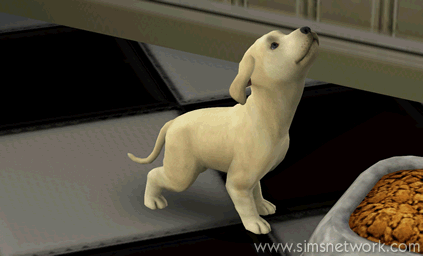 Not only will your puppy or kitten grow up with your toddler, you can teach them tricks just like The Sims 3 Pets. However, here is the cute and adorable part. Your real life fur-baby hates to be dressed up like a hot dog, or a samurai ninja, well in The Sims 4 Pets you can do it to your virtual pet. How freaking adorable is that?!
You also get a new career choice – work as a veterinarian and run a clinic for those sick furry ones. Which makes my heart melt!! The Sims 4: Cats and Dogs will be hitting the shelves for digital download November 10th for $39.99, which is perfect for the upcoming holiday season.